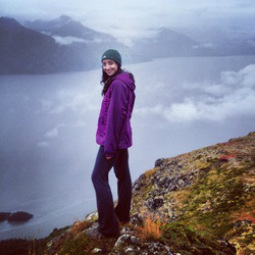 Kelsey Cusack

After spending many years dancing and running around Alaska, I was ready for a more gentle activity. A move to Colorado and exposure to many types of yoga - Vinyasa, Bikram, Kundalini, Forrest - only deepened my interest. After completing college and a Rolfing certification, I attended Vinyasa yoga training with Lisa Richards at CorePower Yoga. In addition, I have completed training in STOTT Pilates Matwork, Advanced Matwork, Reformer, Advanced Reformer, Stability Chair, Barrels, Barre and Injuries and Special Populations. I look forward to growing our wonderful studio to meet the needs of the community.
---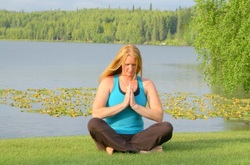 Courtney Katzenberger

Either I found yoga or yoga found me about four years ago in the midst of a major health crisis. I set out on a multi modality mission to heal myself. Yoga was on the long list of things to explore. My first class was at Kenai Yoga with Rick Resnick, where I had an "AHA!" moment. I knew I was exactly where I belonged. From that very first class I was hooked and began a regular practice. I never realized how out of touch I had become with myself. Taking time for myself was simply out of the question - too many obligations, a husband, two small children, etc. Through my practice, I have found I have so much more to give if I am whole, healthy, calm, and in balance.
We tend to spend much of our energy focused on the past or sending it into the unknown possibilities of the future. Yoga has taught me to BE PRESENT, BREATHE, BE QUIET, & LISTEN.
I have taken instruction from teachers that grace our studio, such as Lynn Minton and current and former instructors. I teachfrom the heart and from what I have learned from others along this journey. My latest inspiration is Medical Qi Gong, in which I am currently pursuing a certification with Grand Master Dr. Effie Chow.
Breathe, take a moment, and BE!
---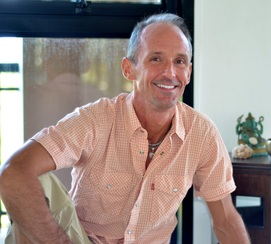 Scott Slavik

Like many local Kenai Yogis, my introduction to yoga was from longtime peninsula resident and certified Bikram Yoga Instructor, Rick Resnick. I was hooked on yoga from my first class and embarked on what became a committed ten year practice that ultimately led me here to Yoga Sol.
My first departure from "hot yoga" occurred in summer 2007 when I attended a yoga teacher training workshop with Beryl Bender Birch, founder of the Hard and Soft Yoga Institute and Power Yoga. The introduction to the primary series of Ashtanga added depth to my personal practice and awakened a desire to share yoga with others.
In January 2008, I received my 200 hour Level I Yoga Teacher Certification in Koh Pha Ngan, Thailand. I studied and trained with Shakti Mhi, an internationally known yoga teacher and founder of Prana Yoga College. It was an unforgettable experience that changed the way I look at the world, at others, and perhaps most importantly, myself.
My main motivation for teaching is to make yoga accessible to ANYONE wanting to make a positive physical, mental, or spiritual change in their life.
---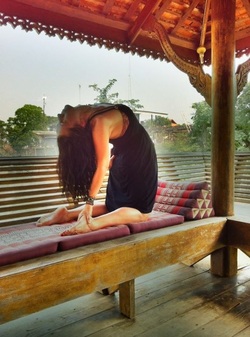 Laurie Winslow

My first introduction to yoga was a television show called Inhale in 1999 - I loved it! After moving back to Alaska in 2003, I meet Robin Ingles, the founder of Kenai Yoga. Robin taught me to be kind, gentle and non judgmental toward myself and others. In 2004, Rick Resnick introduced Classic Hot Yoga to Kenai Yoga and for me, it was love at first practice. Through practice of yoga, I learned how to breath correctly, to be aware of my body, and build self esteem. My yoga journey has enhanced my performance as a rower and, when combined with a mindful eating practice, also resulted in a 35 lb weight loss. I also became a better mom by taking time out of the day to nourish myself so I can give my best to my family.
In 2006, I attended a 30 hour teacher training with Beryl Bender Birch, the founder of Power Yoga. I have since attended workshops with Desiree Rumbaugh, Janet Stone, Noah Maze, Denise Benitez, Lisa Goodwin, Clayton Thorton, Stacy Rosenberg and Lynn Minton. In 2012, I completed a 200 hour teacher training in Thailand thru Absolute Hot Yoga.

​I have had the privilege of teaching yoga at Kenai Yoga, YogaSol, and Kaleidoscope Elementary, as well as small group and private sessions. Come join me on the journey and stretch, breath, and detox in a mindful, healthy way!


---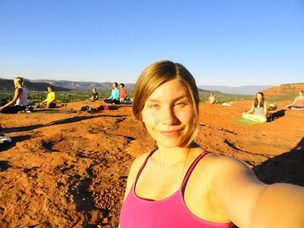 Caitlin Riley

I was 16 when I discovered a dusty old yoga book of my mothers buried in some box in a shed. After completing a month long routine the book had outlined in it I was totally obsessed with yoga. I could only practice at my house for many years until I went to Massage Therapy school in Tempe Arizona in 2004 there I attended a free yoga class during lunch every Tuesday and Thursday. I graduated Massage Therapy school in 2005 and moved back to Alaska, it was another year of personal practice before I moved to Soldotna and discovered Kenai Yoga at the age of 20. I regularly took classes with Rick Resnick and Lynn Morgan and watched as yoga transformed me mentally and physically into the person I wanted to be. After many years of being the student I decided to take my practice to the next level, and in June 2011 I attended the 200hr Hatha Yoga Teacher Training at 7 Center Yoga Arts in Sedona, Arizona. There I was exposed to many different teaching styles and yoga styles and learned from some of the most amazing people in the yoga industry. Through my massage practice and teaching yoga I hope to give back to my community some of the love and joy that my teachers have given to me. Namaste.


---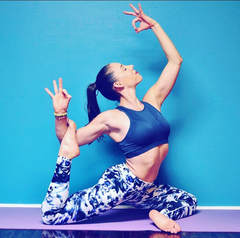 Chelsea Caffey

​After growing up a full-time gymnast, then reaching out to the arts to find my voice in dance, I graduated from The University of Texas at Austin with a Bachelor of Fine Arts in Dance Performance. Yoga landed in my life a bit later after pushing my body through many years of touring and performing as a professional dancer with Diavolo; Architecture In Motion, an athletic, acrobatic, modern dance company, based out of Los Angeles, California.
Somewhere along the way, I began integrating meditation into my pre-show ritual, and realized the importance of cultivating mindfulness in both my performance on stage, and in my daily life. After stepping away from Diavolo full-time, I finally had space to explore mindfulness in a physical way, which served as my organic transition into a regular yoga practice. After fulfilling my 200 hour yoga teacher training, and making a major move to Alaska from Texas, I am looking forward to connecting with other like-minded, free-spirited, soul searchers, looking to use yoga as our link to each other, and to the deepest, most raw versions of ourselves.
---
YogaSol, LLC - 36273 Omega Drive, Soldotna - info@yogasolalaska.com - 260-3801